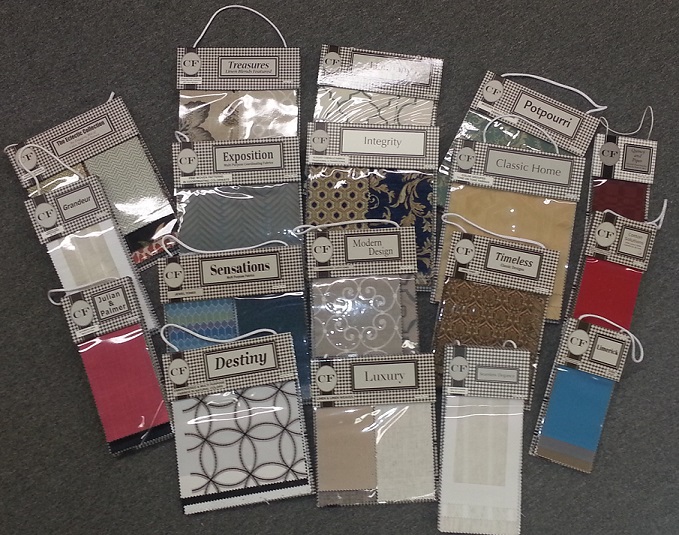 We have taken on a new product line. Creative Fabrics have been around for over 50 years. Cretive Fabrics is a family owned company and have a wide selection of beautiful fabrics. We are offering them at great discounts - for a limited time only. Review the books below and click on the image. This will allow you to check out the entire books collection of colors and designs.
We excel in helping the Interior Designer and Interior Decorator bring their vision to life. We are a textile workroom specializing in window treatments and custom interior furnishings.
In the meantime you can reach us at 918-582-0717 or our FAX line at 918-794-0729. We are looking forward to hearing from you. You can also contact us at our e-mail address: sales@thedraperyworks.com
Call or email us today to provide you with superior product quality and service unequaled in the industry.
Thank you for stopping by our web site and if you encounter any problems, please contact the webmaster.

Happy browsing and I will talk to you soon.

Lawrence Randall
<p<
---
Free Hit Counter